Professional certifications might be the future for data science careers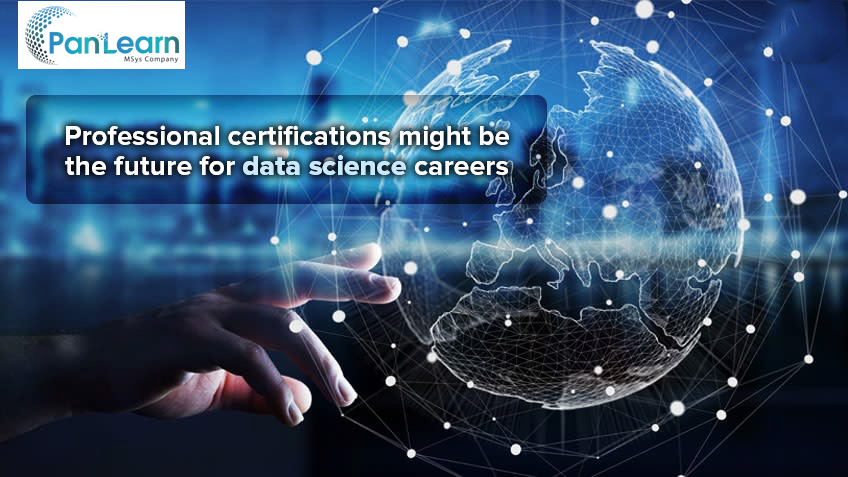 Posted By

Myra More

Categories

DevOps

Last Updated on

Jun 21, 2021
The Role of a Data Scientist
Data scientists work with organizational leaders and key decision-makers to solve issues by preparing, analyzing, and understanding data to deliver insight, forecast emerging trends, and offer suggestions to optimize results. The influence these professionals have varies by industry.
As the variety, velocity, and volume of worldwide data continue growing massively, data scientists are needed to make sense of it. Recently, IDC reported the global volume of data produced is set to growth tenfold — to 175 zettabytes (ZB) a year by 2025, 60% of which will be made and managed by businesses. Companies that invest in the technologies and talent to know insights from the data are better positioned for development. The massive growth of data will keep demand strong for a person who can solve issues in ways that could not have been imagined before and to capture new opportunities.
Suggested Read: Python programming for data science
Data scientists use different types of data (structured, unstructured, IoT streaming), analytics, AI tools, and languages. Cloud infrastructure is generally used to handle the volume and veracity of data streams. Latest applications of data science range from old transactional data analytics to natural language processing and computer vision, with a variety of analytical tools, ML, and AI algorithms. Prepared with data, modeling knowledge, and analytic results, the data scientist communicates conclusions and suggestions to stakeholders in an organization's leadership hierarchy.
Business acumen is a significant skill for data scientists — for instance, in knowing the problem, formulating hypotheses and testing decisions to determine suitable methods to influence strategic choices through data. To effectively communicate their summaries to business leaders, data scientists have strong consulting, communication, and visualization skills.
While data scientists basically have academic training in a quantitative area such as statistics, operations research, ML, or economics, in the last several years, many institutes started offering specialized degrees in "data science" or "analytics".
The Certification and Profession of Data Scientists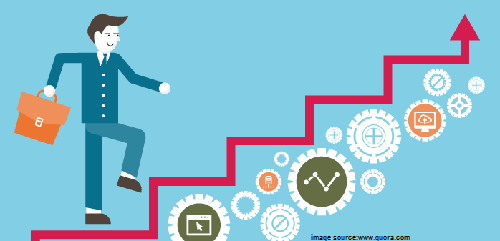 Data Science is a relatively new profession. Many young persons are attracted to the role as a result of its growing significance within the business, the ability to influence results, and the lucrative salaries. In furthermore, experienced technical persons see the opportunities data science offers and are progressively reskilling to become data scientists. Due to the need and attractiveness of the profession, professionals are joining from an increasingly broad array of academic backgrounds. As these employees join the labor force, variance in their skills and abilities has become clear.
Also Read: The true power of enterprise DevOps
Given the talent's lack, it is beneficial for the profession to have several paths available to build and deepen the necessary skills. Today, institutes are offering a degree in data science at both undergraduate and graduate. 'Micro degrees' are achieving popularity; specialized organizations are offering in-depth boot camps, data science apprenticeships are increasing, and online courses and certificates are becoming more broadly available.
The data science landscape is developing at warp speed, and companies can be left scrambling and struggling to classify, train, and retain employees — particularly given these differing academic backgrounds. With data scientists supporting companies on mission-critical problems it is imperative that there are standards in place for the profession.
To make sure consistency, compliance, and service quality across the board, a global certification program is necessary. Such a program would offer a career framework with certification that is used and known by world-leading organizations. The framework would also offer an objective, reliable measure of candidate abilities and qualifications and allow organizations to formalize and recognize career progression.
For the Data Scientist, certification offers an opportunity for improved value and visibility as a professional. Such a program would provide data scientists a manner to differentiate themselves as experienced with proven results. From a recruitment point of view, organizations have to know that current or potential employees have the information, skills, and experience for the role.
Programs like this have already been effective in other areas, such as for Business, Enterprise, and Solution Architects. Professionals in these areas can accomplish a distinctive, peer-reviewed, vendor-neutral, portable credential through The Open Group OpenCA program – a trusted independent benchmark for confirming a Business Architect's skills and experience. Working with IBM, The Open Group and its associates have created the Open Data Scientist certification program.
Also Read: How certification help to survive recession
Recent research, "Facing the Storm: Navigating the world wide skills crisis", shed an interesting light on the effect of certification programs. However, acceptance is still very low at just 24 percent. This is a field that can drive an important impact to address the skills shortage, but as of now, it is still underutilized.
Over the upcoming years, the tools and abilities available to Data Scientists will continue to be simplified and will be simple to use. However, as AI continues to permeate all view of business, the need for Data Science skills will continue to increase. A Data Scientist certification will give the company of any size the tools needed to begin mining insights from their growing data volumes and start developing data-driven decisions. Prominently, it will help in the all-significant fight for the best talent and will make sure that Data Scientists have the necessary skills to fulfill a business need.