Top 6 Reasons to Select Financial Modelling with Excel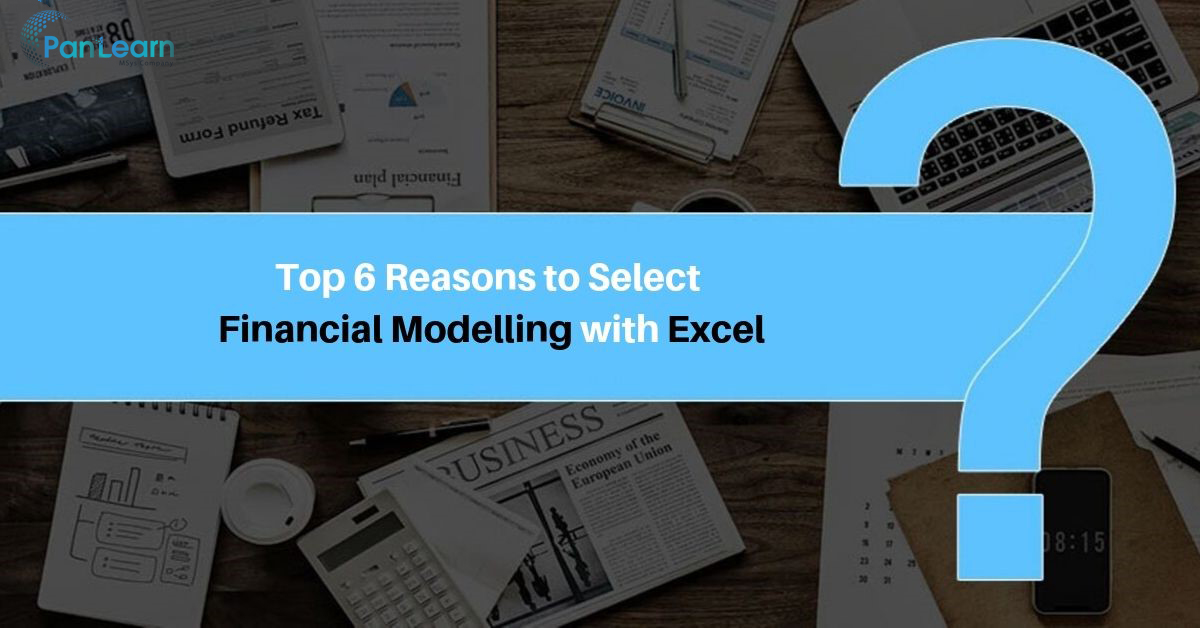 Excel as a tool is recognized as a solution for simple and complex data analysis across industries. Financial Modelling with excel is an exceptional opportunity to grow skills and learn how to model the organization with all the existing and historical data. This analysis not only provisions learning goals but also gives insight on influences to consider and progress existing models within the organization.
Competencies: Some competencies that such courses offer to include but are not limited to capital budgeting analysis, present value analysis, net present value analysis and internal rate of return analysis. Another important concept and piece of learning as part of these courses are related to the Weighted Average Cost of Capital. The training also provides a good experience to how excel can be used for financial modeling and analysis using normally used excel methods and typical excel techniques for more regularly used tasks for a financial professional. Other essential skill sets that are an indirect result of such courses are an understanding of how to manage vast data, methodologies to structure data so that they assist in the analysis, and as mentioned earlier, model financial concepts that are more in use than others.
Suggested Read: Things you should know about ITIL
Better Chances Having adequate skill knowledge about developing value-added tools for the company can be very useful for professionals. They always help in boosting the reputation of the organization. The training provided in the financial modeling courses can help in creating the normal models utilized by various industries. Also, the efficiency gets improved by using those tools at work that directly create a desire among the candidates for exploring chances about new vacancies.
Specialization: Being a financial modeling specialist, makes an employee much more valuable than someone who has very basic skills in handling models. Individuals who develop modeling tools that successfully help organizations with projections and decisions are considered reliable and are rather revered for such tools. These tools not only assist the team with making critical decisions but they are also recognized among related financial institutions such as banks, private equity firms, and hedge funds.
Decision Support: Trend analysis plays a very critical role in business decisions. Getting trained via a financial modeling course also serves as good support for making such financial decisions. Additionally, it helps in serving as a guideline for future projects and decisions that may be required based on historical data. The training covers the basics and foundations of decision making around working capital, budgeting, and IRR decisions. A conceptual and working analysis of these models also assists in strategic decisions such as investment risks, effects of depreciation and merger and acquisition projections.
Also read: Why ITIL is so popular
Opportunities: Professionals with skill sets to independently create such value-adding tools for the organization are always relevant in the market. Financial Modelling Training can also assist in the preparation of basic models that are used across industries. Use of such tools helps in being efficient at work and also makes the candidate keen to explore opportunities relevant to new vacancies.
Professional Growth: These courses apply to professional development for financial professionals. This training not only adds to an individual's professional growth, but it also assists the individual in better performance. These tools offer great insight as they can be developed from scratch and can be quite empowering, opening scope for more learning. Financial Modelling Training can be a route to try something more challenging and eventually work in competitively more challenging areas of financial professions.
Overall, selecting to learn Financial Modelling through excel can be satisfying on several levels. The work is challenging but helps in enhancing skill sets too. The course enables learning tools ranging from simple and commonly used formulas in excel to complex model creation that reflects businesses now and in the future. Additionally, these models are recognized across all industries and financial professionals use them to make tactical and strategic decisions. This specialization increases the scope for opportunities and makes individuals relevant in the market based on their work with these tools.
Featured article: The facets of training in ITIL