Change Agility- a competitive advantage for your organization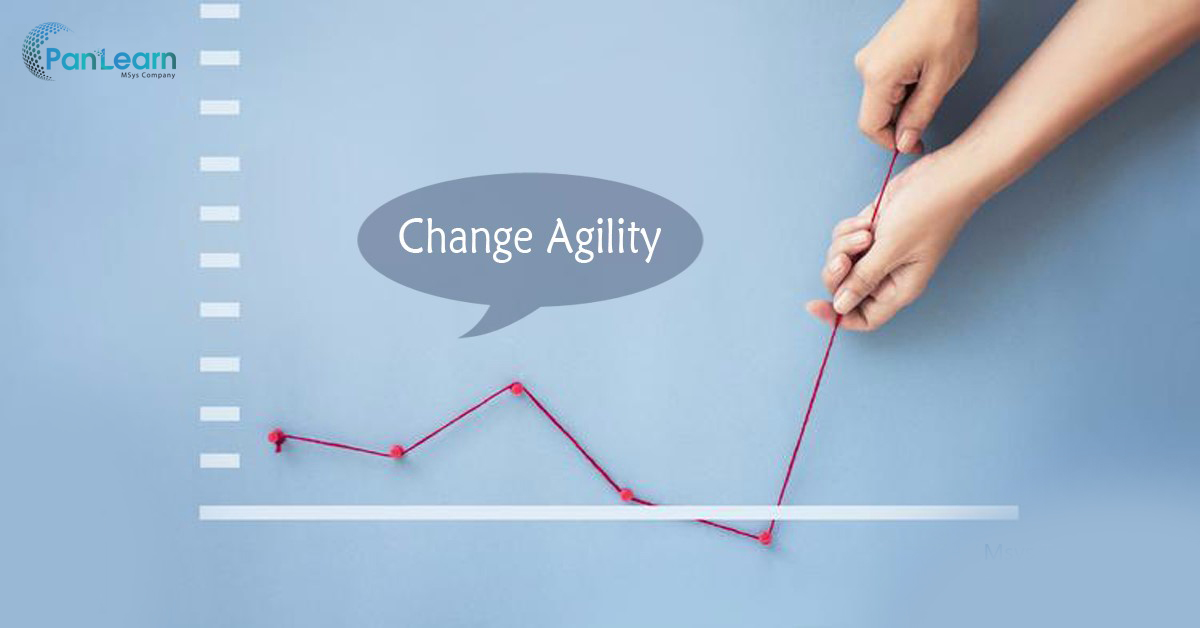 Posted By

Sara Patoff

Categories

Agile and Scrum

Last Updated on

Jun 11, 2021
Change is difficult, individually and organizationally. Individually, humans seek stability, and research has shown that even when they accept and internalize the value of change, they frequently fail to change. Kegan and Lahey (2009) suggest that even when we set clear goals, we simultaneously and unconsciously establish barriers that undermine those plans—competing commitments, assumptions, behaviors and beliefs. This is the "knowing/ doing gap". A familiar example is when someone believes in and commits to the personal value of healthy exercise, but fails to do so because of competing time commitments and fears that exercise will be too hard.
Organizationally, there is a similar tendency to stasis. Amburgey, Kelly & Barnett (1993) cite earlier work by Hannan and Freeman in which they offered a theory of structural inertia, noting:
They argued that organizations exist because they are able to perform reliably and, if questioned, to account rationally for their actions. Reliability and accountability are high when organizational goals are institutionalized and patterns of organizational activity are routinized, but institutionalization and routinization also generate strong pressures against organizational change. Thus, the very characteristics that give an organization stability also generate resistance to change and reduce the probability of change.
Add to this "routinization" the effects of organizational culture. Culture is a set of beliefs, assumptions and behaviors shared in the organization. It is reinforced by group norms, and so becomes self-fulfilling. It is also fundamentally backward-looking, made up of data points about what has worked in the past. Influencing culture during change is difficult because it calls into question an organizational belief system that feels time-tested.
Any attempt to address change agility faces ingrained personal and organizational DNA. Change agility is hard because change is hard.
Also Read: History and Evolutions of PMBOK Guide
Characteristics of a change-agile organization
If change agility is the planned preparation of the organization to better implement its strategies, the first question to be asked is "What do we need to impact?"
A thematic compilation and review of decades of research identifies the hallmarks of the change-agile organization. This research review pinpointed the hallmarks crucial to organizations' successful and complete strategy implementation. Themes are summarized in Figures 2 (on page 8) and 3 (on page 10).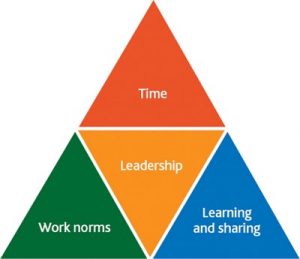 Figure 2: The change-agile organization is characterized by enhanced attention to four operational systems
Preparing for Agility
To illustrate the benefit of thoughtful change agility, consider the efforts of a large hospital system. Knowing that changes were likely going to be needed over time in efficiency due to reduced government payments, changing standards and reporting for patient care, and new technologies, the leadership strategized about what deeper organizational changes would be needed. These included faster diagnosis strategies, new ways to train staff, and rapid ways to both keep people in the loop and to get input from the front line.
In an effort to plan for change, instead of reacting to it, the administration implemented a program that systematically began laying the groundwork over a multi-year period. Their projects were directed to modifying such cultural norms as seniority being associated with expertise ("only training by senior practitioners can instill the needed skills"), and top-down decision making with little to no involvement of affected care-givers.
They also established program goals for new operational practices that could respond more quickly when change was needed, and that could address the difficulty of changing the work practices and structures of thousands of people across multiple work shifts in eight locations.
When it came time to launch a program to completely reconfigure their Emergency Departments—physical structure, new operating procedures, new standards of care —they had an intranet system in place to keep people posted and to invite questions and input on the change. They had been through two years of quality improvement projects to make faster diagnoses that allowed for faster Emergency Room care and they had completed a project that implemented a system of mandatory, bite-sized online training for all patient caregivers. Attesting to the culture shift that had occurred, training modules were being developed by enthusiastic groups of senior practitioners (bringing the voice of experience) and newer recruits (bringing new techniques and insightful questions).
Though this thoughtful foundational preparation by no means made the change easy, it smoothed what would have been a much rockier path. When they conducted "lessons learned" exercises during and after the Emergency Department overhaul, these foundational preparations were pointed to repeatedly as having aided the effort.
Key operational systems of change agility
Operationalizing change through programs and projects requires effective execution in the 10 Knowledge Areas outlined in A Guide to the Project Management Body of Knowledge (PMBOK® Guide) (PMI, 2013c). Within those Knowledge Areas, the most change-agile organizations have laid groundwork to improve time management by careful attention to improvements in three areas of stakeholder management: leadership, work norms, and learning and sharing. By improving these operational systems organization-wide, the change agile organization:
Levels the road for the implementation process.
Creates the conditions for faster and more sustained adoption of the change.
The change-agile organization focuses improvement efforts on four operational systems that most significantly influence agility.
1. Time: Rapid triage, response, decision-making, strategic implementation—and rapid change because culture, leadership interests, business models, processes and people's knowledge are aligned. Time is supported by the three other dimensions.
2. Leadership: Trust built through transparency and openness to challenges and innovation risk, and unwavering interest (individually and as a leadership team) in creating, delivering and sustaining well-considered innovative strategies. Leadership supports the remaining two dimensions.
3. Work norms: Supporting holistic, integrated, collaborative work with broad involvement, both inside the organization and with outside partners, customers, suppliers, and even competitors.
4. Learning and sharing: Intentional and intensive knowledge-sharing through lessons learned from both experience and from multiple types of expertise, and supported by institutionalized processes for strategy development and implementation.
Our agile project management training online for project managers is conducted by industry experts and designed to help you in PMI-ACP® Exam Preparation. Agile is the future of project management as major companies are aggressively adopting agile methodologies to enhance their team's performance and improve customer satisfaction. With our online PMI-ACP exam prep course you will learn the principles and practices of agile, which includes Scrum, Lean & XP.
Also Read: Steps to Achieve PMP® Certification
You can attend our Online Agile Training facilitated by our trainers who have more than 15+ yrs. of training and industry experience.
Pan Learn is the markets-leading learning services company. Our customized training solutions are efficiently tailored to meet organization and individual goals. With various training formats, technologies, and approaches, we recognize the need for custom solutions that fit your company's systems.
Pan Learn is highly recognized for its global expertise on trainings to co-create significant business value.