AI & Computer vision technologies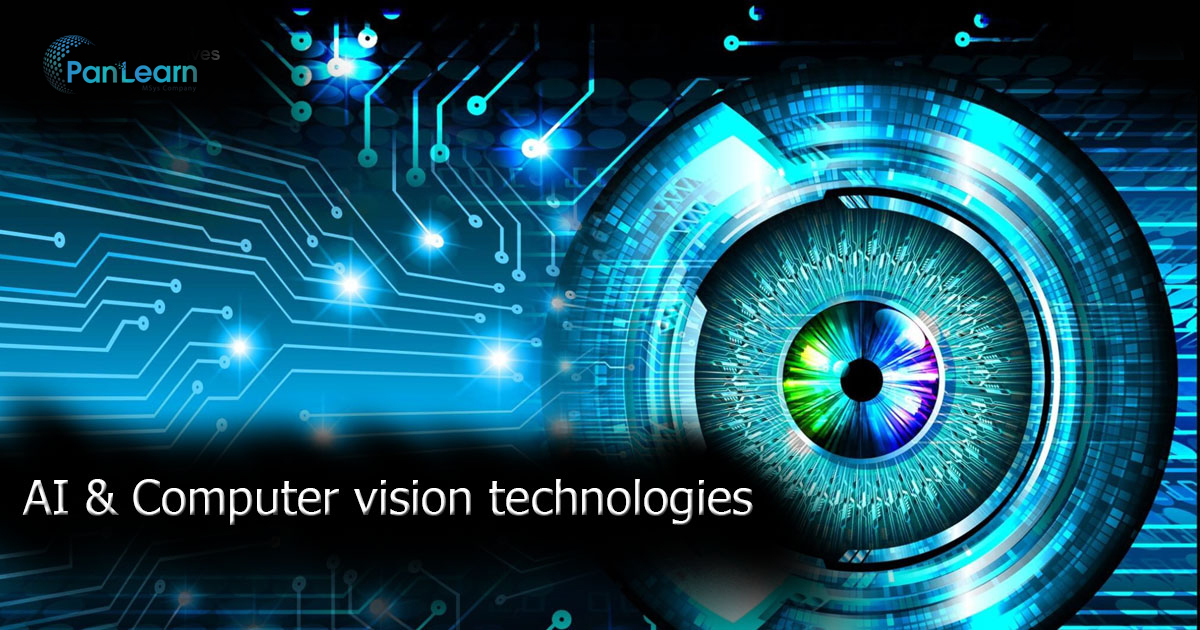 The reality is that computer vision technologies are becoming increasingly prevalent in more and more domains such as:
The Medical Field
Huge progress is consistently created within the fields of pattern recognition and general image process.
At the same time, it appears unquestionable to the medical community and experts in the healthcare field that medical imaging has become an essential part of their whole panoply of ways to get better diagnostic tools or to considerably increase their capacity for more effective actions.
Analyses of medical images is a big help for predictive analytics and therapy. For example, computer vision applied to colonoscopy images can increase the level of valid and reliable data in order to reduce colorectal cancer-related mortality.
Suggested read: Artificial intelligence business potential
3D image modeling of the skull, as part of brain tumor treatment, provides tremendous potential in advanced neurosurgical preparation. Also, since deep learning is increasingly being used in AI technologies, leveraging it for classification of lung nodules has made tremendous progress for early diagnosis of lung cancer.
Retail
Computer vision is being employed in stores additional and additional, particularly helping to improve client experience.
Using the smartphone app in stores, you'll visualize a product and it'll come you different product associated with it.
Facial recognition is a well-known application of computer vision that can be used in a mall or in a shop. Lolli & Pops, a candy store based in the US, is using facial recognition to reward clients' loyalty.
Applications seem unlimited. They could also include the analysis of back and forth between shelves or levels in a store and possibly even analyze customers' moods. Emotion detection is based on algorithms that catch a face within a video and analyze micro-expressions, process them, and at the end, interpret general feelings.
Also read: Key benefits of AI in testing
Computer vision combined with AI may finally terminate the queuing for the checkout nightmare.
Amazon developed a concept, Amazon Go, that leverages technologies including computer vision, IoT, and AI to detect, track, and analyze customers' behavior and actions in the shop in order to automatically process checkout and send them an electronic receipt.
Banking
When it comes to associating AI technologies with banking, we are mostly thinking of fraud detection.
While it is an extremely special space of focus for advanced technology during this domain, computer vision has much to offer in terms of innovation.
Image recognition applications using machine learning to classify and extract data, to supervise the authentication of documents including IDs or driving licenses, for example, can be used to improve remote customer experience and increase security at the same time.
Drone-Based Fire Detection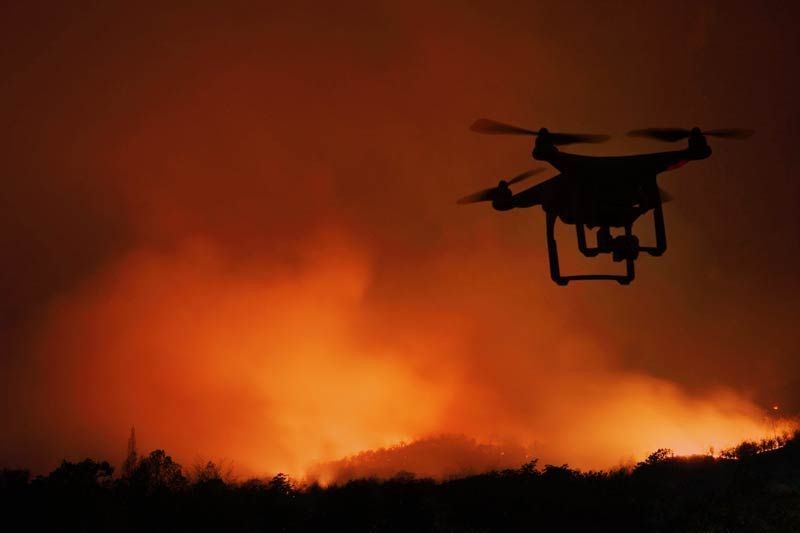 The widespread and varied use of computer vision also applies to specific niche markets within the security area. Drones can control computer vision systems to enhance humans' abilities to detect forest fires, using infrared images (IR) as part of forest fire surveillance protocols.
Advanced algorithms analyze video image characteristics like motion or brightness to discover fireplace.
The system is making targeted extracts to make it easier to spot patterns and calculate how to see a difference between actual fires and motions, which may be mistakenly interpreted as fires. These drones can also improve firefighter security and their operational efficiency while doing for them surveillance or researches in dangerous zones. They can run advanced algorithm-based analyses to check smoke and flames to evaluate risks to predict fire propagation.
Advanced Technologies Ecosystem
According to Research and Markets research, "The AI in computer vision market is expected to be valued at USD 3.62 billion in 2018 and is expected to reach USD 25.32 billion by 2023."
Featured article: Top 5 jobs in AI
Machine Learning
Machine learning is a class of algorithm aimed at providing applications a higher level of accuracy. The interesting point is that those algorithms do not necessarily need to have a clear-cut plan to achieve this. Based on data input flow, recurring statistics, and advanced analytics, they can constantly improve the value of outcomes.
Machine learning relies on the high potential of datasets. Simply put, a data set is basically a collection of related data that are combined to bring more value and get easier to accede.
The computer vision scheme is providing to the technical community an outsized quantity of free image datasets.
Deep Learning
Deep learning is a subpart of artificial intelligence based on the principles of human ways of learning to get to a better level of knowledge.
Therefore, it provides prospects to enhance processes as well as the accuracy of pc vision outcomes.
Deep learning algorithms rely on neural networks to map sub-processes as a hierarchy of concepts. These complex concepts are sub-categorized into a sequence of much simpler concepts.
Facial Recognition
The scope of facial recognition is to map and store a digital identity, thanks to deep learning algorithms. This type of Biometric Identification can be compared to the more famous voice, iris, or fingerprint identification technologies.