Cloud & AI- The next big wave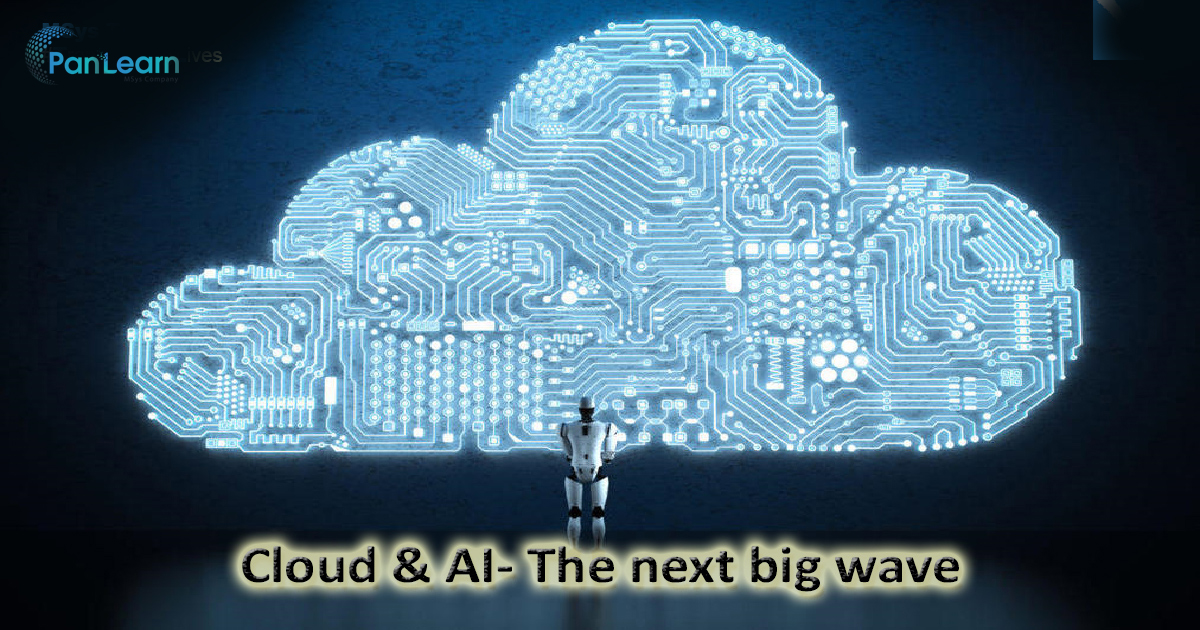 Cloud: Abstracting Every Path It Crosses
Cloud has emerged as an unprecedented winner. Nowadays, it is the lynchpin of several technology improvements happening across the globe. Its ability to offer provisioning capability and several IT infrastructure services at the click of a key has abstracted a majority of the abilities that a traditional on-premise datacenter organization would provide — so much so that the role of a system admin has become obsolete.
Unlike traditional IT infrastructure, technology pacesetters are now devising cloud to support new methods of doing business. Third-party Software-as-a-Service (SaaS) companies and solution integrators are managing a diverse group of cloud and non-cloud vendors while offering all the IT services that an early-age Internet company used to provide. Concurrently, information architects and process designers are implementing collaborative business procedures that will allow for increased process automation.
On the other side, automation is slowly removing the need for human interference and helping accelerate repetitive but essential tasks that humans find mundane. Nowadays, automation is one of the preferred players in many organizations. And with numerous automated additions in the cloud, organizations are now able to concentrate more on business logic rather than the tedious elements of ops management. This influential capability will slowly intellectual the operations part of development, and a time will come when the post of a cloud engineer will be obsolete, too — like system admins.
Suggested Read: Most popular AI models
Artificial Intelligence: The New Lynchpin for Digital Disruption
As we discuss, just as a methodology, a new AI-oriented solution may be introduced in the market somewhere in some corner of the globe. Such is the movement that Artificial Intelligence has set newly, and slowly, the insight of product development is aligning with it. Thanks to big data, computation, natural language processing, sentiment analysis, pattern recognition, image recognition, and advances in algorithms for machine learning, AI is impacting all of the industry verticals.
For example, user services are one vertical having an important impact: 73% of survey respondents stated that they use AI to upsurge customer satisfaction. Another vertical heavily trusting on Artificial Intelligence in the financial sector, where robots are used to forecast market data, guess stock trends, and manage finances. To an extent, "Robo-advisors" are in trend now. Then, there's the coveted transportation industry, where AI is used for making self-driving cars. It's expected that these cars will be in the market in 2018 from big players like Google, Tesla, and Uber.
Note: Artificial Intelligence could lead us to one of the biggest social and economic revolutions the globe has ever seen.
Also read: Top artificial intelligence technologies
Cloud + AI = The Next Big Wave
While Artificial Intelligence and the cloud are creating quick strides towards automation and building intelligence in their ways, a time will soon come where both these technologies will cross paths and make a new wave of digital disruption.
We are slowly going in this direction. For example, IoT devices with built-in intelligence are able to connect to the cloud and perform with data accordingly. That is one point of integrating Artificial Intelligence into everyday products. On the other side, cloud service suppliers and cloud management service suppliers are slowly developing intelligence into their solutions to automate operations tasks.
For instance, we are on a mission to create a cloud platform that's self-sustaining and can orchestrate cloud resources based on its learning and manage on its own with minimal human intervention, just like a virtual cloud engineer. We trust that cloud, in any model will soon learn the shades of managing on its right from DR, deployment, and provisioning to orchestrating.
Featured article: Artificial intelligence trends for 2019
Finally, cloud and Artificial Intelligence together will abstract the main layers of product development across verticals. It will soon grasp a point where a product manager will just talk to Amazon Alexa to develop a fully functional mobile application, without even a single mouse click. And such improvements could be a forerunner to another wave of digital disruption!