Benefits of ITIL Certification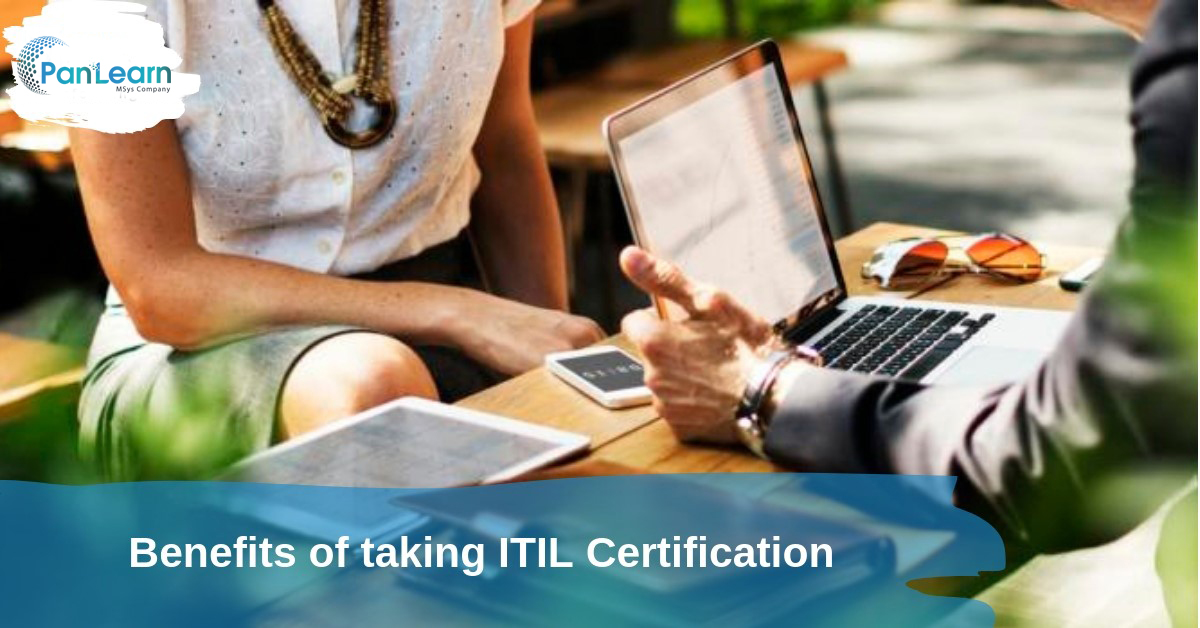 There are many benefits of ITIL to earning the universally-acclaimed ITIL certifications for IT service management. Below are the benefits of ITIL & why it is important to get an ITIL certification:
High-Level Competency Skill-set
ITIL certification has 5 levels and the different levels exhibit varying degrees of specialization:
Level 1: ITIL Foundation
Level 2: ITIL Practitioner
Level 3: ITIL Intermediate
Level 4: ITIL Expert
Level 5: ITIL Master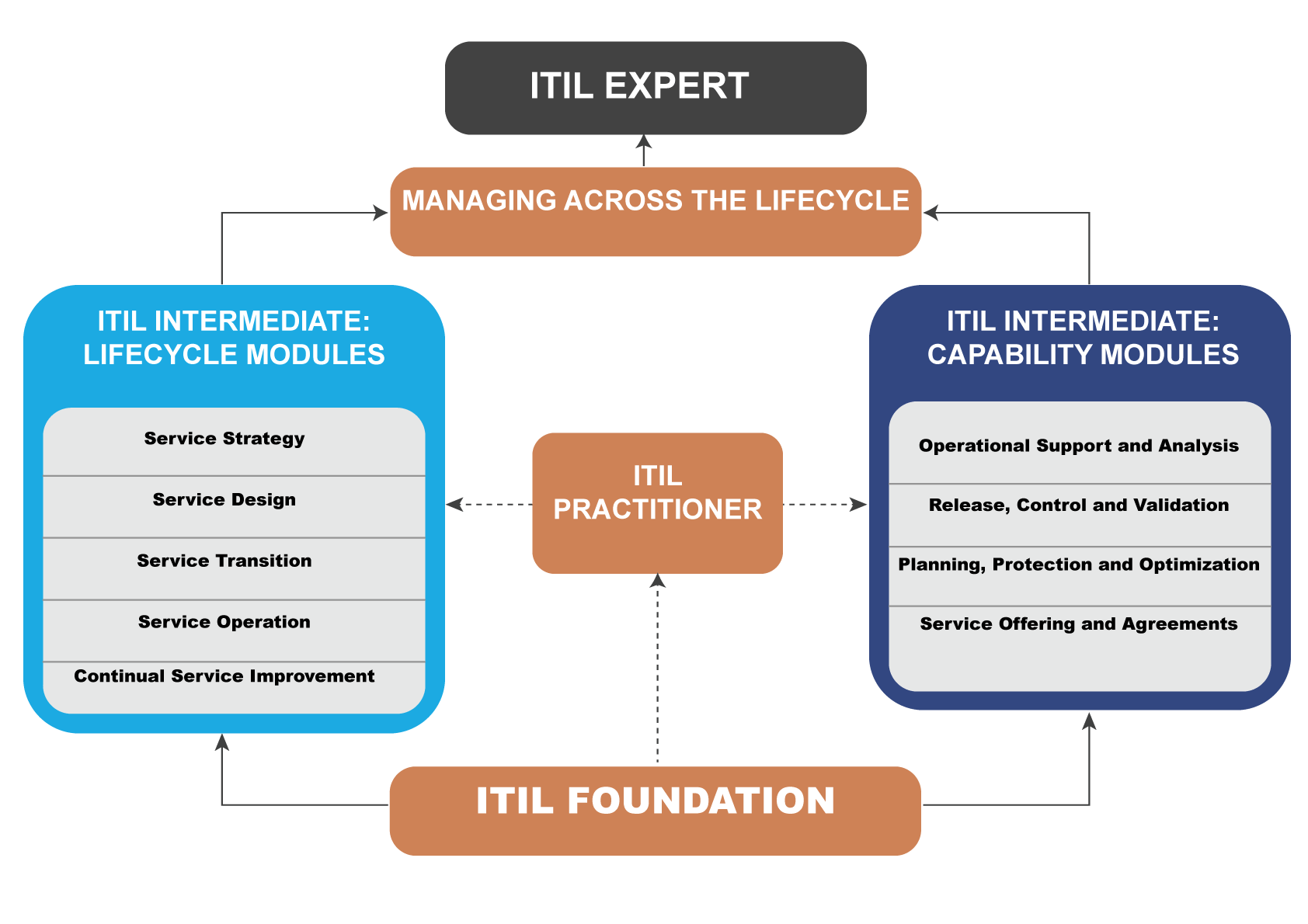 You may also like to read: Importance of ITIL Certification
Attaining a certification in any of the 5 levels or all the levels is of great value. It enhances your skills and also helps you arrive at a better understanding of ITIL management. You also get to learn the implementation processes, using the IT infrastructures & systems. Furthermore, once you get acquainted with ITIL established best practices you will always be a better resource and you are likely to show more confidence in your starring role within the organization.
Better & Higher Paying Opportunities
ITIL certification is worth an investment as this would enhance your curriculum vitae and will help you add more value to the business. As a result, you will receive more rewarding job openings as well. It is very common for certified ITIL managers & IT techies to earn handsome salaries.
With preparation for the Future, jump into the Job Role You Want
ITIL has embedded itself into the core of enterprise IT. Contrary opinions have come from experts in the industry from time to time. Hence it is considered safe to accept that the framework's acceptance is not going to reduce any time soon. AXELOS is ever changing & updating its courses and is always shaping ITIL's established values to manage today's technology. So, being ITIL certified is the best & safest gamble to stay equipped for the future. The demand for trained & certified ITIL experts in the ITSM related areas is ever growing.
The skill earned after getting this certification gives you an option to choose from a variety of roles within the organization. Professionals who display good knowledge, understanding & skill-set are likely to receive well-paid opportunities. Thus, they may have the option to choose their work preferences right away at a good salary.
Conclusion
ITIL Certification is an exceptional way to deliver competent IT staff and this requisite helps build a workable framework for ITSM. If you are a professional who is considering learning the ITIL framework, the 5 levels of ITIL certification is a must for you. If you are able to prove your knowledge and understanding of your IT related work, it is worth getting ITIL certified. Eventually, your goal should be attaining knowledge & placing it in practice.