Can ITIL Work Well for Smaller Organizations?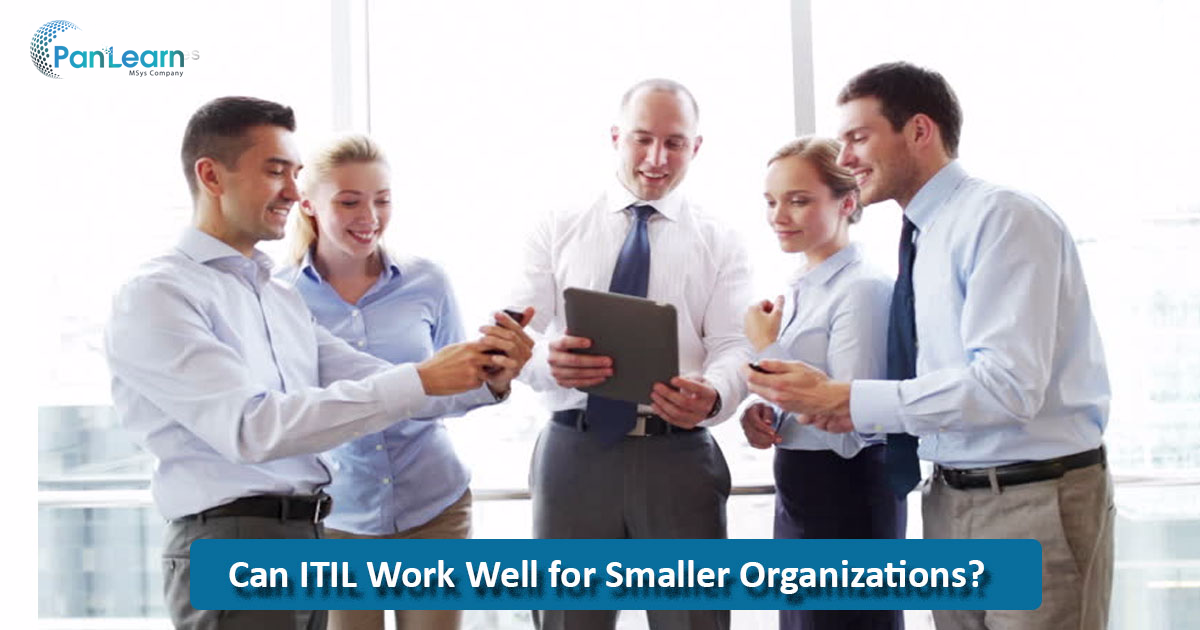 While setting up a business in the IT division, an owner has to decide on the technology and the best performance to follow in IT service management. Some businessmen relay the size of the organization with its ability before implementing best practices in the organization. There is an overall perception among people that only larger organizations can use ITIL performs. Let's dig deeper to know whether they are right or wrong.
Suggested read: Benefits of ITIL certification
ITIL is defined as a collection of best practices for IT Service Management (ITSM). ITIL contains five core books, 4 functions, and 26 processes that address the problems and thereby recover results. The 5 core books are as follows:
Service Strategy
Service Design
Service Transition
Service Operation
Continual Service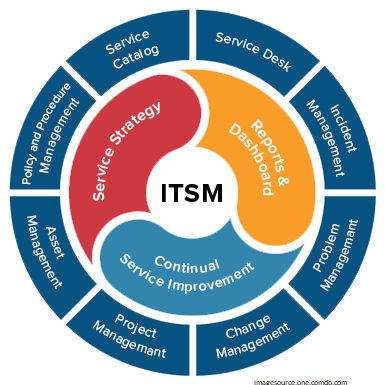 According to Morgan Chmara, research analyst with Info-Tech Research Group, "Regardless of size, IT managers and shops do see the benefits of ITIL. The adopt-and-adapt theory is where it's reassuring for smaller business IT leaders." According to him, ITIL is versatile enough to handle various types of requirements of companies of all sizes.
The one-size-fits-all best practice framework is the most widely accepted approach to IT Service Management (ITSM). It is said that the IT Infrastructure Library (ITIL) provides key skills to help teams and businesses of any size to adopt IT services to figure out changes in the business. Though, using ITIL continuously can help the organizations keep pace with the market's requirements.
Also read: ITIL change management process implementation
Having rarer resources than large companies, small to medium-scale companies accept that they cannot reach out to the top practices. They consider that this framework and practices not only need thorough resources but also its implementation is complex. But this is not a fact. Smaller organizations are blessed with attributes like flexibility, adaptability, and improved relationships with the customers. But small businesses sometimes fail to identify that these characteristics can provide them an edge while implementing the best practices.
Small businesses can find out where they are lagging as compared to the large enterprises in managing and optimizing IT investments, mentoring, improving the performance and mitigating the risk, after implementing ITIL's best practices. Usually, small to medium enterprises (SMEs) search for the best quality, productive and stable IT services and aim towards bringing these services to the consumers. As SMEs can't afford error with the services, they can fix a bug to prevent a future repeat.
While accepting ITIL, SMEs need to check out the experiments the organization is facing and look for fast solutions to sort out the things. "Start small and manageable, and implement ITIL processes as per the business demands", is a key to victory for SMEs. ITIL is all about implementing reliably, as its framework allows the use of mixtures of a few elements when needed.
Featured article: Things you should know about ITIL
So, it is true that implementing ITIL in small enterprises is a phenomenal process. Undoubtedly, executing ITIL practices is a daunting task, but it fits for organizations of all sizes and can be implemented in a structured way, delivering quality services to the customers.