ITIL® Training and Preparation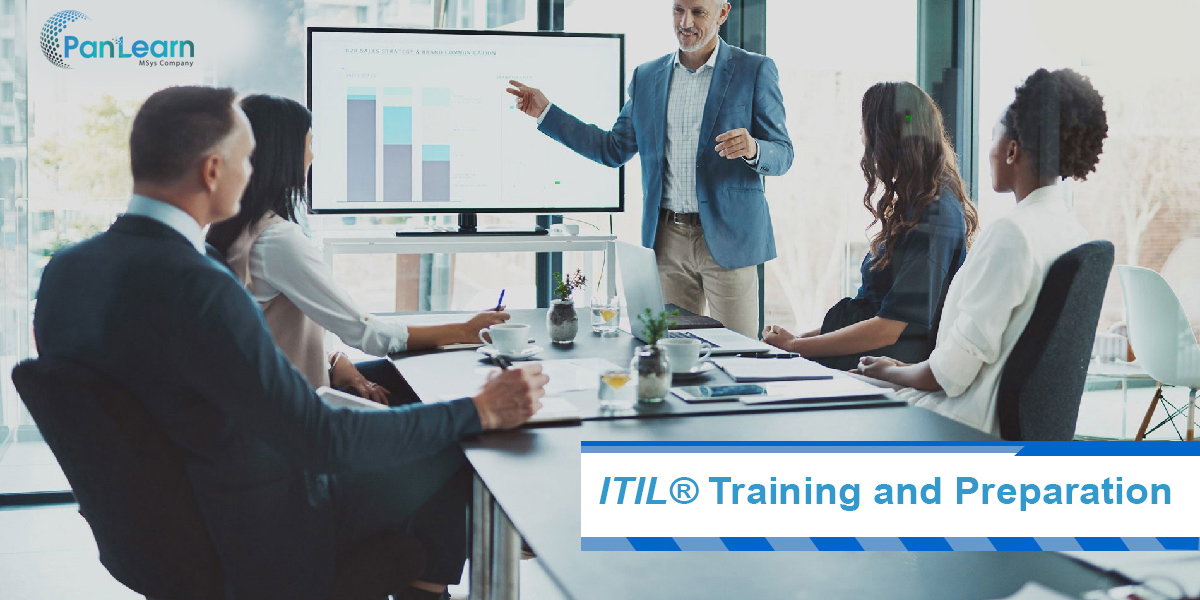 Service Level Management, or SLM, is defined as being "responsible for approving that all its service management processes, operational level agreements, and underpinning contracts, are appropriate for the agreed-upon service level targets. SLM monitors and reports on service stages, and holds consistent customer reviews."
In other words, the key standards for any information to be incomplete within a Service Level Agreement (SLA) is that it must be measurable, with all language used is clear and brief in order to aid understanding.
Understanding SLM is one of the steps in receiving an ITIL® certification. The IT Infrastructure Library (ITIL) certification is a globally acknowledged IT service management certification, distributed by Axelos. There have been numerous versions of ITIL, with the latest one being ITIL v4 2018. The ITIL v4 Certification course is an entry-level qualification in the field of IT service management, allowing Foundation certification to those who complete the studies.
Every professional who wants to improve their career in IT Service Management should consider an ITIL v4 certification course. Once specialized in ITIL Foundation, you will be able to guide a business organization in completing the best IT service management practices along with using IT as a tool for its growth or change.
How do you Design SLA Structures?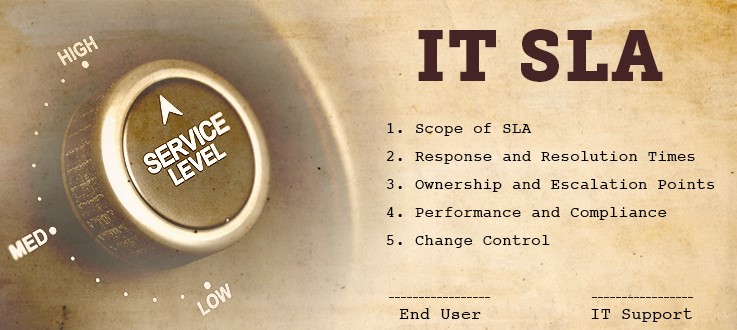 There are several ways in Service Level Management in which you can assembly your SLAs. To do that, here are a few important aspects to consider:
Will the SLA structure allows flexibility in the levels of service to be delivered for several customers?
Will the SLA structure need much duplication of effort?
Who are the stakeholders who will sign the SLAs?
ITIL focuses on three types of selections for structuring SLA: Service-based, Customer-based, and Multi-level or Hierarchical SLAs. Many different factors will need to be measured when deciding which SLA structure is most suitable for an organization to use.
Suggested Read: Benefits of ITIL certification
Usually, known Multi-level SLA structure components include:
Corporate level:
All of the general issues appropriate to the organization are covered, and they are the same throughout the whole organization.
For example, with security SLA at the organization level, every employee needs to make passwords of 8 characters and need to change it every thirty days—or every employee needs to have an access card with a fixed photograph.
Customer level:
Those issues detailed to a customer can be allocated with.
Security requests of one or more departments within the organization are higher. For example, the financial department needs more top security measures by the feature of its crucial role and handling of financial resources.
Service Level:
All issues applicable to a specific service (in relation to the customer) can be covered.
Applies to all consumers that contract the same service — for example, contracting IT support services for everyone who uses a specific IP telephony provider.
Using a multi-level structure for a large organization decreases the duplication of effort while still providing customization for consumers and services. Therefore, corporate-level SLAs apply to everybody and every department in that organization; consumer level SLAs apply to the department, and so on.
Also Read: ITIL key concepts
Let's use another example. Say we are a beverage provider, with tea, coffee, and juices in our service group. If consumer A wants the tea to be provided every morning and evening, coffee before and after lunch, and juices during lunch hours, that's the customer-specific SLA we have contracted with that particular customer, and that's how we price th
On the other hand, if we also have a stand where we deal juices throughout the day but at fixed prices and where consumers B and C can source their needs, this is a service-based SLA
So what does an SLA document normally consist of? Aspects of the service, including responsibilities, quality, and availability, are approved on between the service provider and service user. Therefore, you should make sure that you can bring the promised product at the promised time.
An SLA document normally consists of:
An introduction to the SLA, what does this agreement offer
A Service explanation, what service this SLA supports and details of the service
Mutual responsibilities, who are in control for what part of the service
Scope of SLA
Applicable service hours, from what time till what time is the service accessible according to the agreement
Service availability, how much is the service accessible during the service window and outside of the service window
Reliability
Customer support arrangements
Contact points and appreciation; a communication matrix
Service performance
Security
Costs and charging technique used
Conclusion
Understanding Service Level Management and Service Level Agreement assembly give you an edge when helping your organization distribute on their promises. Gaining the ability to create and manage service solutions ensures that your organization and its consumers will be able to communicate more clearly to fulfill common needs.