Things You Should Know About ITIL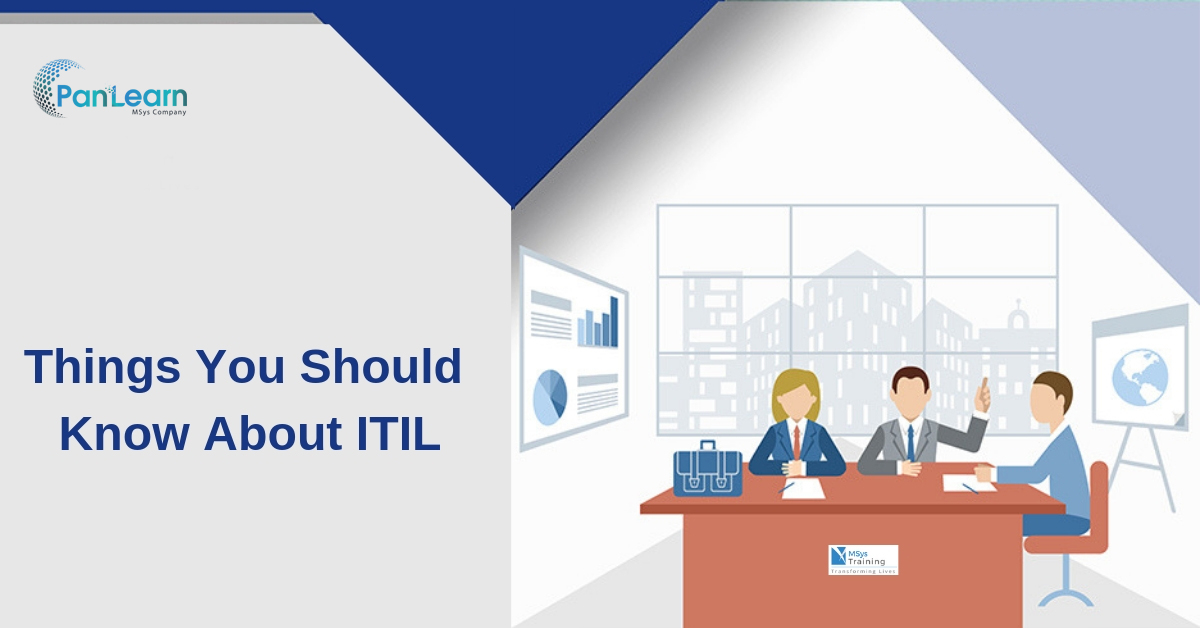 Science and technology are growing rapidly with every step. This leads to increase in demand for online science and technology-based services to ease our jobs. That's the reason behind growing job opportunities in the IT industry with a larger team and greater responsibilities. The need for standard processes and practices is increasing to keep work under control. The ITIL, also known as Information Technology Infrastructure Library outlines such IT practices.
Here are few important things about ITIL Foundation and its certification exam that you might not have aware about:
1. What is ITIL Foundation?
ITIL is a comprehensive qualification that includes different courses at each level. The Foundation is the first level among all of the ITIL certificates and is a renowned qualification in the industry. Though it is not compulsory to take up all ITIL exams; you can take the exam, you feel is relevant to your career needs. The ITIL V3 Foundation certification is going to be a complete qualification that you require.
2. ITIL Foundation is Pre-requisite for many IT Jobs
In this competitive world, almost all entry-level professions require prominent and relevant certification course and IT is no exception to it. These certifications validate your working skills as well as your preparation to handle the pressure in the IT environment. The ITIL Foundation training program is a perfect solution for that as it enhances your skills according to current market standards.
3. ITIL can be changed as per your Requirements
With ITIL qualification, you get the flexibility to choose which knowledge and skills you want to learn. The training organization customized their ITIL Foundation training material according to an organization's requirements.
4. No Membership Required for ITIL Course
AXELOS is a governing body for ITIL, unlike PMI, you don't need to associate with any membership body of ITIL Foundation. You just need to pay ITIL Foundation exam fees. You can invest in ITIL foundations bootcamp to have pass guarantee.
5. ITIL Foundation Course Program
To develop all required potentials to pass the ITIL certification exam, you should attend an ITIL Foundation bootcamp. If you are not able to take out time from your busy schedule or if you don't want to travel to any venue to attend an in-person class, you can go for online bootcamp for ITIL. There are various training providers like Pan Learn, who offers in-person as well as online ITIL Foundation training programs.
6. All in One Certification
The ITIL Foundation certification not only designed for professionals who are working in service management, but this certification is also relevant for all kinds of IT jobs. Irrespective of your designation and role in IT industry, the ITIL Foundation certification is the best way to enhance your skills and knowledge.
7. Shorter Exam Duration
Unlike other professional certifications, the ITIL Foundation exam is just an hour examination, where you don't need to give long answers to essay-based questions. You just need to answer 40 multiple choice questions in 60 minutes.
8. ITIL Foundation is the First Step
The ITIL Foundation will give you the knowledge on the basics like terminology, key elements and concepts of managing the IT service organization. The foundation level gives you general understanding and awareness of IT roles. This is followed by the Practitioner level, Intermediate level, Expert level and lastly the Master level.
The ITIL course gives understanding on all IT divisions, from the customer needs to big infrastructure handling. It also offers knowledge on vendor management, configuration management, etc.