What is ITSM and how to manage it?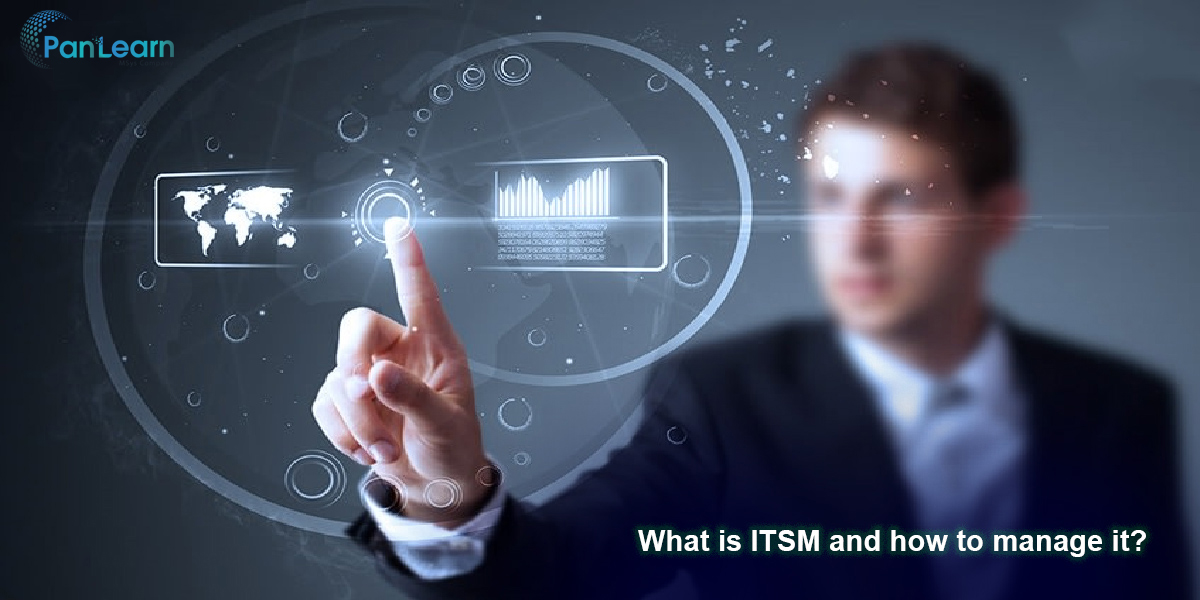 Technology becomes integral to nearly every business and companies are looking for ways to incorporate IT service into overall business needs. ITSM helps businesses to build the structure around the lifecycle of IT services, from creation to management and upkeep.
ITSM definition
IT service management (ITSM) is a set of policies & processes, procedures for managing the implementation, improvement and support of customer-oriented IT services. Unlike other IT management practices that focus on the hardware, network or systems, ITSM aims to consistently improve IT customer services in alignment with business goals.
ITSM encompasses multiple IT management frameworks that can apply to centralized and de-centralized the systems. There are multiple frameworks that come under the ITSM discipline, and some address unique industry-specific IT needs, including those in healthcare, government, technology. Businesses using ITSM consider IT as a service, with a focus on delivering valuable services for the customers, rather than a department that manages technology.
Suggested Read: Guiding principles for ITIL practitioners
What does ITSM do for your business?
ITSM offers various frameworks for growth and helps businesses to create management standards around IT services and customer service practices. It encompasses quality management, software engineering, & change management, information security management as well as popular management framework standards like ISO 9000, ITIL & ISO/IEC.
It's not about what ITSM can do, but what businesses can do with the frameworks that live within the ITSM discipline. They are designed to bring organization and structure to main service-oriented IT departments, aligning IT goals with business needs. It's used as a guide to help businesses effectively achieve IT goals and business goals, especially for companies that are customer-focused. If the company has already embraced change management, You are already on the path to building an ITSM environment – it's all about improvement and growth in processes of services, products and software.
Also read: Benefits of ITIL certification
ITSM vs. ITIL
However, they are sometimes used interchangeably, ITSM and ITIL aren't the same thing — ITIL is one of the most popular frameworks within the ITSM systems, and it has helped inform and inspire other ITSM frameworks too. ITSM can be a support to the ITIL methodology, which is designed to guide organization through the ITSM implementation.
The ITIL have four frameworks, the updated version of ITIL v3 released recently, is relatively flexible, so it adapts to a variety of business goals. Businesses process can pick and choose operational processes that are the most relevant to their goals. IT as a service is heavily emphasized in the ITIL v3 and updated ITIL 4 frameworks, and as such, it is tightly woven into the foundation of ITSM. It's less about ITSM & ITIL and more about how ITIL supports ITSM that allows businesses to embrace and implement streamlined service management.
ITSM service desk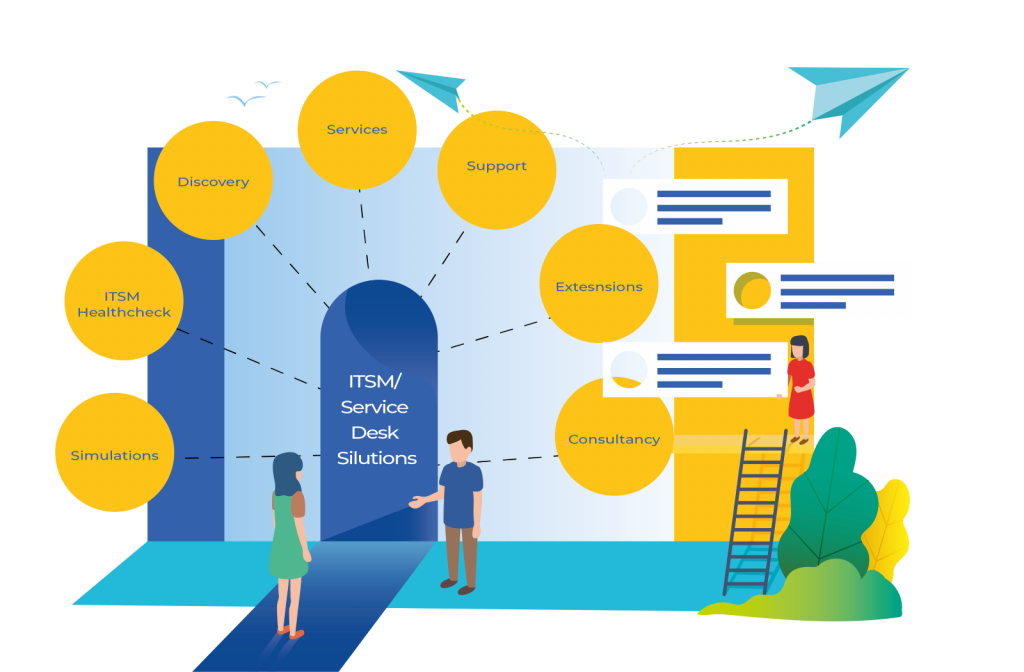 One primary discipline that falls under ITSM is the service desk, which is defined in the ITIL manual. ITIL views service desks as a Single Point of Contact which can streamline communication within an organization or business unit. Service desks act as a hub for users and customers to contact well-trained staff to manage the issues in an organized and coordinated manner.
The service desk is viewed as a primary IT function in ITSM to provide a SPOC (Single Point of Contact) to accommodate and manage user's IT staff, customers and IT objectives. An IT service desk, call center & help desk is the central hub for incident tickets, service requests, questions for internal issues. As such, its importance is heavily emphasized in the ITSM discipline as well as the ITIL framework.
Featured article: ITIL ways to accelerate digital transformation
ITSM frameworks
ITIL might be the most commonly used in ITSM framework, but there are plenty of other ITSM frameworks that businesses can use. Some of these frameworks are targeted at specific industries or business needs — like healthcare, government and telecommunications. If any business has technology needs that are unique to the industry, you might do well to find a framework that addresses your specific challenges.
Some popular frameworks are:
IT Infrastructure Library 4 (ITIL 4): a framework for best practices for delivering IT services
Business Process Framework (eTOM): a framework designed for telecommunications service providers only.
COBIT (Control Objectives for information and Related Technologies): an IT governance technology framework
FitSM: a simplified streamlined service management framework that aligned with ISO/IEC 20000