Selenium & Its salient Features
Selenium and Its Salient Features:                                             
What is Selenium? A student at school level will answer it as "Selenium is a chemical element with atomic no 34 in periodic table", but the same student finds a different answer when he goes in technical background.
So, Selenium is an open source suite of tools specifically for automating the web browsers. It was created by Jason Huggins in 2004.
 Components of Selenium:
Selenium IDE (Integrated Development Environment)
This is used to perform tests via record and playback.
Selenium 1.0 (Remote Control)
The first component of selenium, now not used. It was used before in place of Web driver.
Selenium 2.0/3.0 (Webdriver)
Helps us design test cases via programmatic approach. We can add our own logic and perform testing.
Used to run tests in remote machines in parallel or series. Also, execute multiple test suites and distribute                     them over many systems.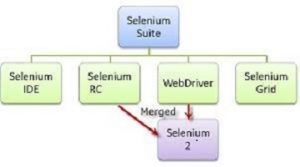 Key Features of Selenium:
Selenium supports multiple operating systems, multiple browsers, and multiple languages. Following is the list:
Multiple programming languages: Java, Python, Ruby, Perl, Javascript, C#, Haskell, Objective-C, R
Multiple Browsers: Firefox, Internet Explorer, Safari, Opera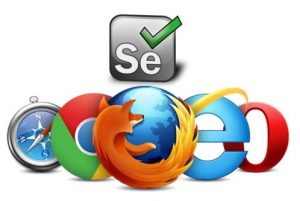 Multiple Operating Systems: Microsoft Windows, Linux, Apple OS

Selenium Tool is known for its performance and execution
Robust, flexible and extensible framework and support test automation on diverse sets of web applications across domains.
Selenium can also be integrated with testing frameworks like TestNG and JUnit for application testing and generating HTML reports.
Selenium WebDriver does not require server installation, test scripts interact directly with the
Selenium commands are categorized in terms of different classes which make it easier to understand and implement.
Selenium provides high tester flexibility to write advanced and complex test cases.
Enables users to perform functional, acceptance and compatibility testing for most web applications.
Conclusion:
Selenium testing tool has many advantages in comparison to other automation testing tools. Selenium overshadows other testing tools in areas of :
Cost: Selenium comes at free of cost as it is an open source testing tool.
Parallel Testing: Tester can execute test scripts on multiple machines simultaneously.
Flexibility: Selenium supports test scripts in multiple languages, execution on multiple browsers and operating systems.
On the conclusion note, the above three major features of Selenium and its different components made Selenium as one of the best automation testing tool.

Visit here to Learn Selenium which includes two real life, industry-based projects.