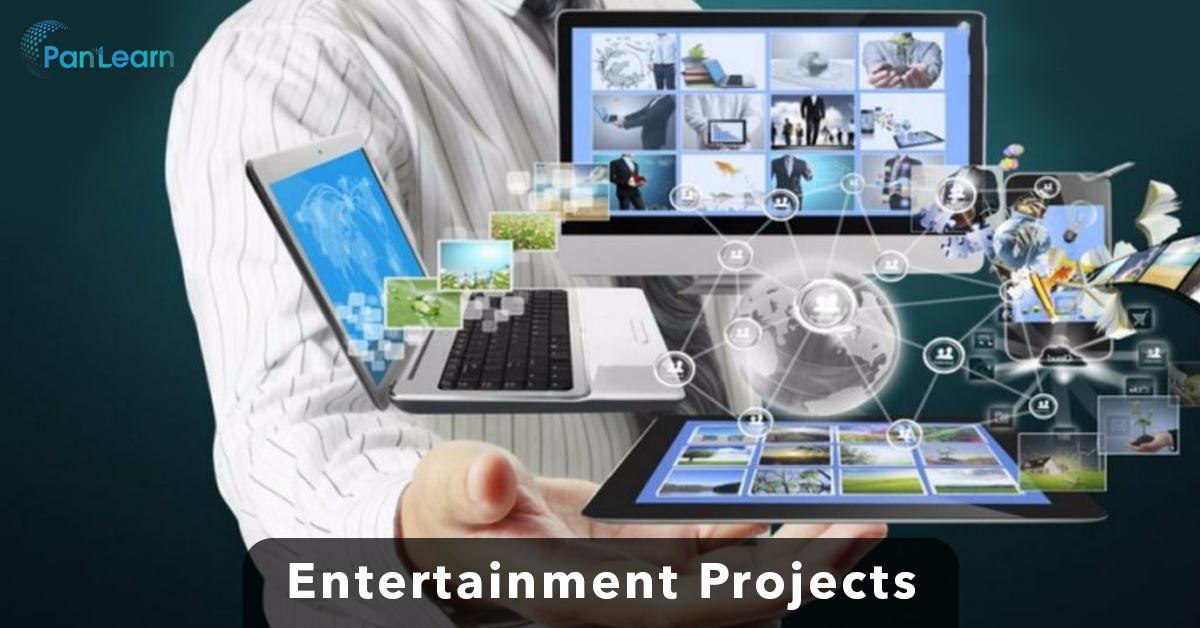 The next big game or app can't happen unless project teams effectively manage creativity, expectations and stakeholders.
Though they may not carry the gravity of a nuclear power plant or skyscraper, movies, video games and other entertainment projects are big business. Fueled by the surging popularity of online games and digital distribution, the global video-game industry alone is expected to grow to US$81 billion by 2016, up from US$66 billion in 2010. The global film industry earned revenues of US$62.4 billion in 2012, spurred by emerging markets, and U.S. music sales grew 3.1 percent in 2012, driven largely by digital sales.
But not all entertainment projects are a hit. For every top-selling game, blockbuster movie or chart-topping album, many projects crash and burn. An astounding 59 percent of app-development projects don't break even, according to a 2012 survey by Canadian app marketing and strategy firm App Promo. Longtime gaming leaders Microsoft, Nintendo and Sony all reported lower sales of new games and gaming devices last year.
In such a high-risk environment, project teams are under enormous pressure to develop entertainment offerings that will both wow consumers and arrive on time, on budget and without any high-profile problems.
Doing so requires a delicate balancing act between fostering outside-the-box thinking and harnessing creative energy to meet project goals.
"It's a classic innovation dilemma," says Jason Hsiao, president of online video-creation service Animoto, New York, New York, USA. "It's hard to be risky when you also have to be responsible for meeting specific revenue or sales goals."
Project managers often face added complexities when working with integrated teams of creative experts and tech professionals.
"Creative people are accustomed to building specs around quality—not time frames," Mr. Hsiao says, noting that in his experience they can happily spend weeks perfecting the details on an animation's background or the way characters move in a computer-simulated environment. "Technical people are not accustomed to thinking like that."
Entertainment project managers must harmonize the science and structure of good project management practice with the art and fluidity that these projects demand, says Kamal Bhadada, global head of media and information services for Tata Consultancy Services (TCS), San Diego, California, USA. "These individuals use creativity and imagery in their development process," he says. "Project managers have to structure the project environment to bring out the best of both worlds so they can enable creativity in a predictable way."
At TCS, finding that balance was a process of trial and error.
TCS's entertainment group launched 11 years ago to help music, media, gaming and publishing companies implement a range of projects, from building online publishing platforms to creating digital watermarking tools that prevent piracy, and building backend infrastructure to manage content. However, the team initially struggled to adapt its engineering-focused project management methodology for the entertainment industry.
An astounding
59 percent
of app-development
projects don't break even.
Source: App Promo
The team found that traditional waterfall project management processes didn't work well because so many of the specifications and requirements were fluid and unformed in the early stages of the project.
"It's not the kind of environment where a client tells you what they want and you come back three months later with a finished product," Mr. Bhadada says. "It's much more experiential."
The project teams eventually adapted their processes by adding more opportunities for communication, review and feedback throughout the project life cycle.
Today, teams begin large-scale projects with a workshop in which developers, subject-matter experts and stakeholders discuss project goals, brainstorm ideas and establish loose specifications. The facilitator captures the outcomes of the meeting, which the project team uses to build the first round of prototypes. Stakeholders then review the prototypes to determine if the team is on the right track. After each development phase, all stakeholders must review and sign off on the prototype to ensure buy-in on the project phase.
The project continues in that fashion, with periodic check-ins so that stakeholders regularly have the opportunity to see progress and offer feedback. This step adds time to the project schedule, "but it's worth it to build a culture of consensus building," Mr. Bhadada says.
"[Entertainment project managers] use creativity and imagery in their development process. Project managers have to structure the project environment to bring out the best of both worlds so they can enable creativity in a predictable way."
—Kamal Bhadada, Tata Consultancy Services, San Diego, California, USA
Getting and maintaining stakeholder support is critical when the project budget relies on external investors, says Varun Gupta, senior project manager for digital publishing company Aptara, Pune, India.
"If you are pitching investors, you need to have something that's totally different, or you won't get their attention," he says of the gaming field. Industry research, therefore, is a necessary part of the due diligence process for new game projects.
"Research doesn't guarantee
success, but it does
minimize your risks and
help attract investors."
—Varun Gupta, Aptara, Pune, India
When his team first came up with the idea to develop a football (soccer) game, they began by researching interest levels in different geographic areas, then looked at all the football games currently on the market for mobile devices and other gaming platforms. Research showed that while several available games focused on the on-field action, they lacked a robust way of capturing the sport's strategic elements.
Based on that discovery, the team developed a project plan to create a game with multiple levels, rewarding players for making tactical decisions to advance. Armed with a different take on football, the team brought the proposal to investors in January 2012 and won support. Fluid Football was released in August for iOS and Android devices, and by year's end it surpassed 1 million downloads, making it a considerable success.
Mr. Gupta acknowledges research alone can't ensure a game will fly, but it removes a lot of uncertainty from the project's early stages. "It's one basis of your decision on which project to pursue," he says. "Research doesn't guarantee success, but it does minimize your risks and help attract investors."
Entertainment projects face additional risks when they span multiple platforms and devices, creating accessibility issues that must be factored into the development process, says Romain Piegay, PMP, PgMP, program manager for game developer and publisher Ubisoft, Paris, France.
A gaming project may span 10 different platforms or screens, he says, including tablets and desktop computers, mobile devices, websites, and gaming consoles. "Our customers want to be able to continue their gaming experience from one screen to the next," he says.
Enabling that experience requires careful alignment between development units to ensure that every aspect of development is in sync and all versions of the product can be launched within the same time frame. And, of course, the core game must function equally within all of these environments.
"Timing constraints are a constant challenge on these kinds of projects," Mr. Piegay says. Ubisoft teams rely more and more on an agile hybrid approach that allows for increased flexibility at the front end of the project, but becomes more formalized as the scope is finalized—which creates its own management challenges.
As the project progresses, teams have to narrow their choices for functionality and features, with the end date always in mind.
The designers may have a hundred ideas for ways to make a game and web experience more engaging, exciting or entertaining, but every feature decision must also take into account the game's vision, schedule and budget, Mr. Piegay says. "From a project management standpoint, it is important to find the balance between creativity, quality and timing."
He ran head-on into such a challenge in early 2012, when Ubisoft launched a project to develop "JustDanceTV.com," a video-sharing service to support the October release of the "Just Dance 4" video game. The initial project plan for the game on the Xbox 360 console included features that would allow users to tape themselves dancing and share the videos online—if Mr. Piegay's team could get the site up and running on time.
A gaming project may span 10 different platforms or screens, including tablets, desktop computers, mobile devices, websites and gaming consoles.
"We only had six months before the game was released, which was a short time frame, and we had a lot of ideas," he says.
While team members would have liked to incorporate dozens of cool features and backgrounds, they knew they had to prioritize. So they focused on quality and core functionality: making sure users could quickly and easily post videos from any device.
"It's always better to build something simple that is focused, fun and really polished," Mr. Piegay says. "If a user has a bad experience, it doesn't matter how great all the features are; it will affect his or her vision of your brand—and ultimately the project's financial success."