Project Management Closure Process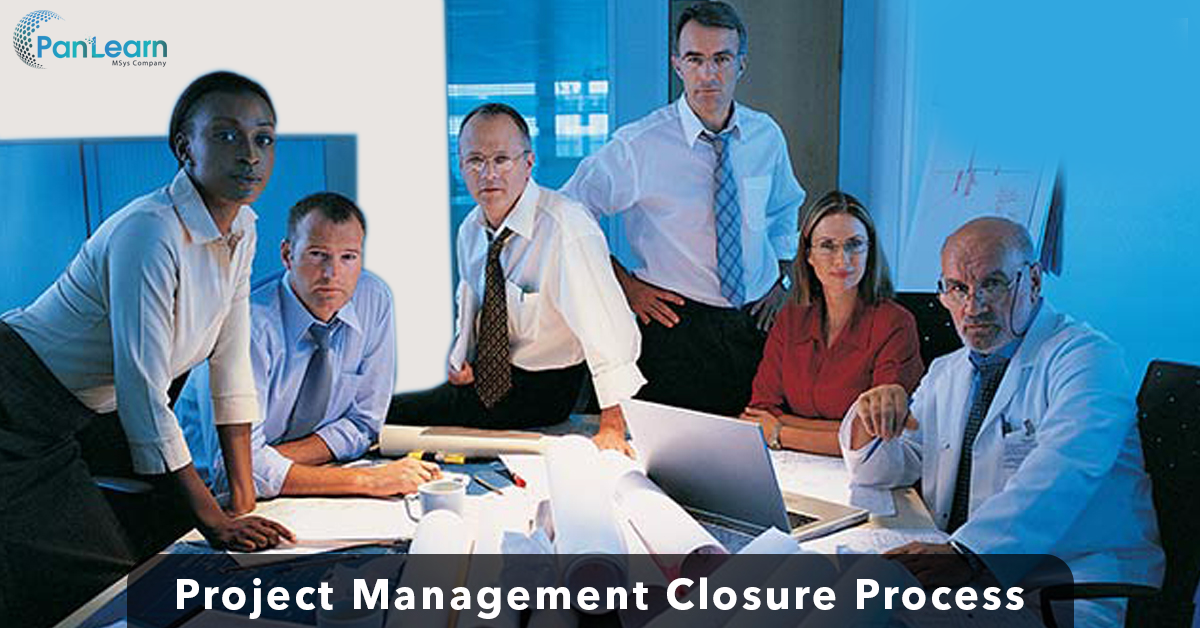 Many practitioners overlook the project closing process group. To them, successful project delivery is defined by the completion of deliverables as per the objectives of time and cost. They consider project closing as overburden, work that is done to satisfy organizational requirements, and in many cases of little significance, if any.
Little do these practitioners know that the Project Closing Process Group is as impactful and significant as the Initiation, Planning, Executing, and Monitoring and Controlling Process Groups. As further explained in this paper, the impact of project closing can be extensive, both to the project and to the organization. Failure to conduct thorough project close out could potentially (a) put the organization at a considerable amount of risk, (b) prevent the organization from realizing the anticipated benefits from the deliverables of the project, (c) result in significant losses to the organization, and (d) undermine the project manager and project management team's credibility.
Also Read: Developing a Grading System – Project Quality
What is Project Closing?
According to A Guide To The Project Management Body of Knowledge (PMBOK® Guide) – Fifth Edition, "The Project Closing Process Group consists of those processes performed to conclude all activities across all Project Management Process Groups to formally complete the project, phase, or contractual obligations. This process group, when completed, verifies that the defined processes are completed within all of the Process Groups to close the project of phase, as appropriate, and formally establishes that the project or project phase is complete" (2013, p. 57).
In other words, Project Closing is the combination of the following when applied to a project:
1. Assurance that all the work has been completed,
2. Assurance that all agreed upon project management processes have been executed, and
3. Formal recognition of the completion of a project—everyone agrees that it is completed.
At first, the three points above may seem like "de-facto" or natural by-products of the last phase of a project; however, Exhibit 1 demonstrates how the above may be overlooked on even the simplest of projects and Exhibit 2 outlines the impact of such oversight: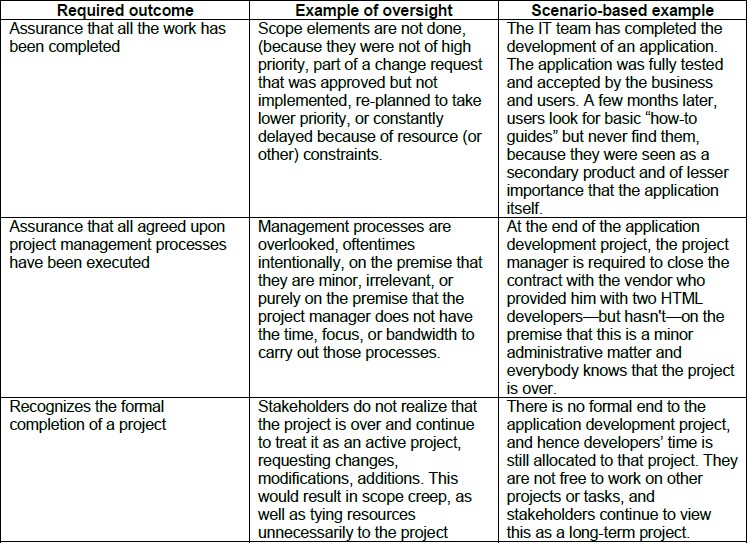 Exhibit 1. Examples of project closing oversight.

Exhibit 2. Impact of project closing oversight
Project closing is further explained in depth throughout this paper. A comprehensive project closing process would typically include all of the following processes, and may include others, depending on the size, magnitude, complexity, and impact of the project:
4. Making sure all the work that needed to be has been done.
5. Obtaining approval by the project's sponsor and customer (whether internal or external) for the work completed.
6. Reviewing whether or not all organizational governance processes have been executed.
7. Assessing whether or not the necessary project management processes have been applied.
8. Administrative closing of any and all procurements, reviewing that all work on the contract has been completed and that both parties have completed their contractual obligations toward each other.
9. Formally recognizing the completion of a project and its transition to operations.
10. Validating that the project achieved benefits identified in the business case.
11. Capturing of lessons learned: What was done well, and should be documented so it can be repeated in the future? What could have been done better? And if so, how can it have been done better?
12. Disbanding project resources, freeing them to perform other projects and undertake other tasks as required within the organization.
13. Transitioning project deliverables to the customer organization in a manner that warrants seamless operations and support.
Why Is Project Closing Important?
Just as any of the other project management processes (Initiation, Planning, Execution, Monitoring and Controlling), Project Closing serves an important purpose for the organization and helps it avoid unfavorable and adverse scenarios.
What damage can happen to the time, effort, and credibility of the project management team?
If a project is not closed properly, the project management team and the project team's efforts, time, and credibility may be negatively perceived for matters that are not their fault or responsibility. Below are some examples of when such incidents may occur, and how they can easily be avoided.
Suggested Read: Change Management, and Organizational Project Management
The Never Ending Project
Many organizations have undertaken projects that, despite fulfilling all of their scope and quality obligations, have continued to be perceived by the rest of the organization as projects. In this scenario, the organization does not distinguish between responsibility for maintaining and operating the deliverables of the project by other departments, but rather continues to hold the project management team accountable for such activities.
As a result, those who have the necessary skills, tools, means, and capability to "operate and maintain" a project deliverable are not tasked to do so, and instead, those who do not have such skill, tools, means, and capability (the project management team) are required to operate and maintain the deliverable. This is not an understatement or dilution of the skillset of a project management team. The project team typically has the skills, tools, means, and capability to "develop" the project deliverables, but not necessarily maintain and operated those deliverables. Therefore, the project team performs a great job in the former and fails to deliver on the latter.
To further clarify this scenario, consider that you have purchased a new computer; however, the staff at the store or at the manufacturer's call center is incapable of supporting your requests. They transfer your request to the team that developed the computer. Although they have the capability of designing and producing cutting-edge hardware, they do not have the capability of troubleshooting specific software drivers.
A by-product of this scenario is that resources that were required to manage the project would be consumed in post-launch activities, limiting their availability and capability to manage new projects, and hence limiting the capacity of the organization to meet its strategic objectives.
The Orphan Product
Another result of inadequate project closure is the lack of a proper hand over or transition of the project deliverables to business as usual (or operations). When a deliverable is produced, the parties involved with operating and maintaining that product need to receive the appropriate training, awareness, and tools to do their job effectively and efficiently. They also need to understand—and commit—to their new responsibility. The number of organizations that fail to conduct this process adequately, comprehensively, and in a timely manner, is alarming.
You can attend our Online Project Management PMP training facilitated by our trainers who have more than 15+ yrs. of training and industry experience.
Panlearn is the markets-leading learning services company. Our customized training solutions are efficiently tailored to meet organization and individual goals. With various training formats, technologies, and approaches, we recognize the need for custom solutions that fit your company's systems. Panlearn is highly recognized for its global expertise on trainings to co-create significant business value.