Roles & Responsibilities of the Project Manager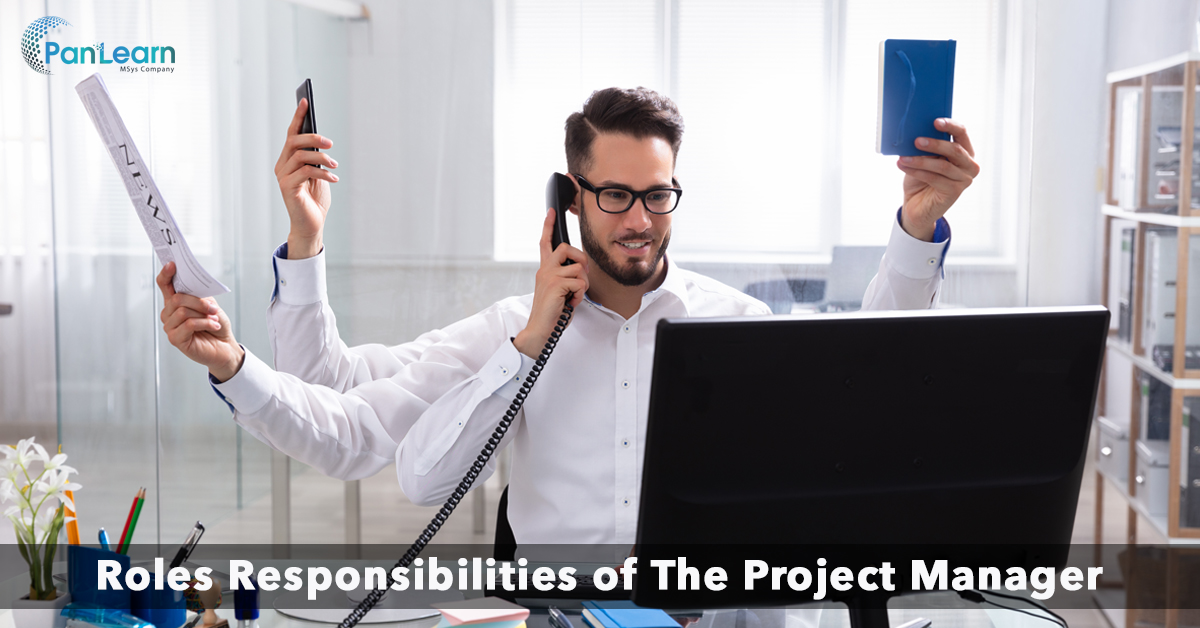 Some people consider the Project Manager as the scrum master in an agile environment. Up to a certain extent, they are right, but not completely. They are very much different from each other but they overlap each other up to a certain extent. Scrum Master contributes to agile projects where Scrum project management principles are used. While a Project Manager often uses traditional project management principles. This article differentiates between these two roles. The project manager is willing to become a scrum master or vice versa.
Roles and responsibilities of the Project Manager:
Let's understand the role of project manager now.  As we are aware that a Scrum Master is more focused on his/her scrum team to deliver maximum product value. On the other hand, a Project Manager has a large span of control. They handle various teams to deliver a complex project result. The Project Manager helps their project team to achieve optimum efficiency in work and gets involved in other numerous project activities.
Having said that, I do not mean the job of a Scrum Master is fairly simple in comparison to a Project Manager. A Project Manager works on the comparatively less risk-oriented environment. Because they have the benefit of using traditional disciplined project management approaches.  
• To prepare themselves for upcoming challenges they can access the risks.
• understand the clear project scope Before starting the project planning they are able to understand the clear project scope.
 • Relatively they have better clarity on the final requirements.
Nowadays the scenario for Project Manager is not so easy. They are not able to always apply traditional project management principles. That's why PMI and the project management community thought of updating PMBOK guidelines. They came up with PMBOK 6th Edition with the implementation of agile principles.
A good Project Manager should have a capability to judge better approach which works for them in the current project? Accordingly, they should adopt agile frameworks. However, sometimes a seasoned Project Manager promotes the usage of a combination of traditional waterfall and agile models as a hybrid approach.
Typical roles and responsibilities of a Project Manager are listed below:
• They are mainly responsible for delivering the results meeting the project requirements.
 • Project managers involved in defining a project scope with the team and plans the project actions accordingly.
 • They are responsible for delegating the responsibilities or to assign responsibilities to every team member. They make sure that the role distribution is according to the respective skills & expertise of the team members.
• They have to report the project progress to relevant stakeholders on time.
• Assures an effective project quality control and track the project performance against the baselines.
 • Take care of the project documentation and real-time updates.
 •  Make sure that the team understands their respective roles in the project and plans work schedule for the team member.
•    In a certain scenario, A Project Manager needs to prepare the budget for a project and gets it approved from the management.
• Controls and monitors the risks in the project and highlight any unsolved issue.
• Maintains team dynamics and manages the stakeholders
• Identifies and removes any project blocks.
• At last, they ensure project result delivery by managing the project constraints – time, budget, scope, and resource efficiency.
                         Three skill sets for a Project Manager: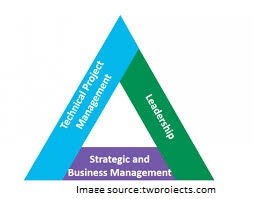 1.            Leadership
2.            Technical project management
3.            Strategic & business management
Roles with conventional project framework excluding Project Manager
1. Program Manager: Under the program, a Program Manager is responsible to deliver many projects. A program is nothing but multiple projects. So, Project Managers for these individual projects have to report Program Manager. The Program Manager ensures that the complete program success with all related projects should meet the requirements.
2. Portfolio Manager: top-level positions are portfolio managers. They have authority over programs, related projects, subsidiary programs, and program actions under the parasol of one portfolio. They have a large span of control. While Portfolio Managers focus on doing the right projects and programs where Project and Program Managers focus on doing projects and programs the right way.