Should PMP credential be used next to my name on my signature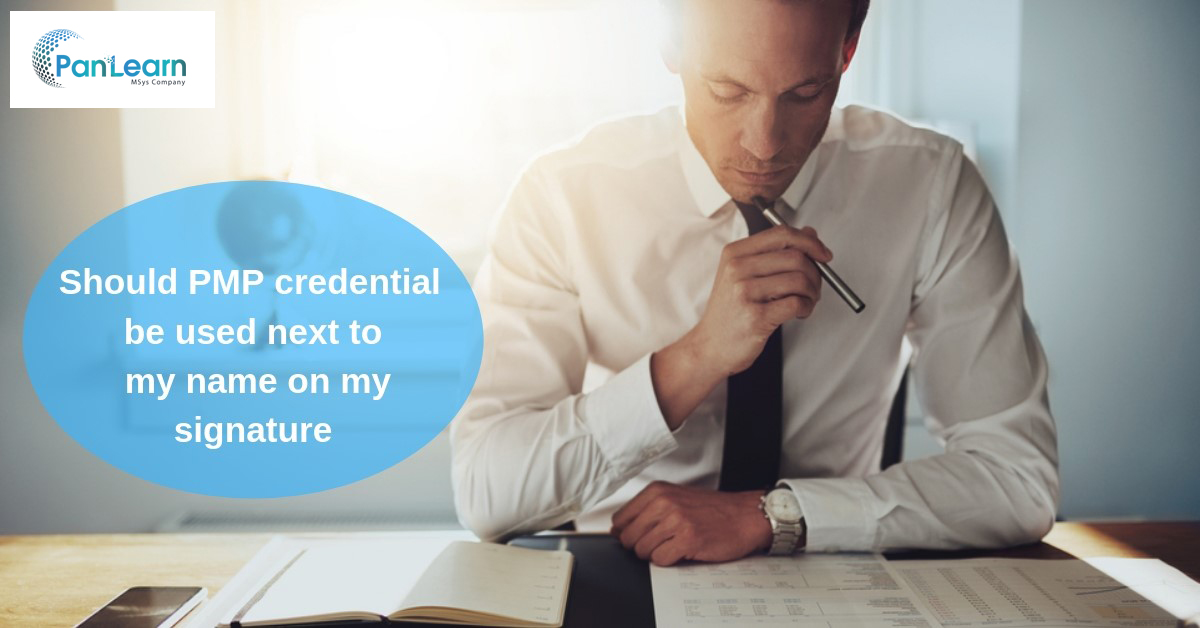 The PMP credential is an extremely challenging and time-consuming endeavor. However, it is justified, because once you pass the exam & receive the certification many doors get open for you.
Check your eligibility for PMP Certification
PMP is a widely recognized & globally accepted certification. As it is such a reputed professional credential, it is quite natural that somebody who has passed this exam would want the whole world to know about the achievement. So, many people must be going through the social dilemma of whether they should put the title 'PMP' after their name wherever they write it. For e.g. just like doctors do write MBBS or MD.
The reasons why you should consider to put it after your name are pretty easy to identify with; the newly-anointed PMP wants everybody to acknowledge the hard work & effort he has put in to increase his level of knowledge & skills and advance his professional opportunities. Furthermore, he could receive the respect & adoration of his peers as well as the attention & appreciation from his boss. Nevertheless, that is not always the case. Other people in your organizations and your peers at the workplace could just as easily interpret your enthusiasm to display your name as vanity & this could work against you as well.
Suggested Read: How to prepare pmp exam and pass
There is a time to show off your credentials and titles & other times you should just be you. Who knows? Maybe your name in all its simplicity is the ideal brand for who you are & who you want to be. The whole idea is to make your superiors attribute their praise towards you instead of towards your title. The best way would be to show your class with humility that speaks of you as a leader who catches the attention of his colleagues with his dedication to his work rather than just trying to make them fawn over your attractive titles.
PMP Certification Exam Training Course
Enroll now to become a Project Management Professional certified
Explore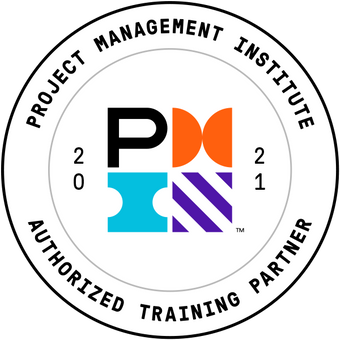 PMP® credential certificate!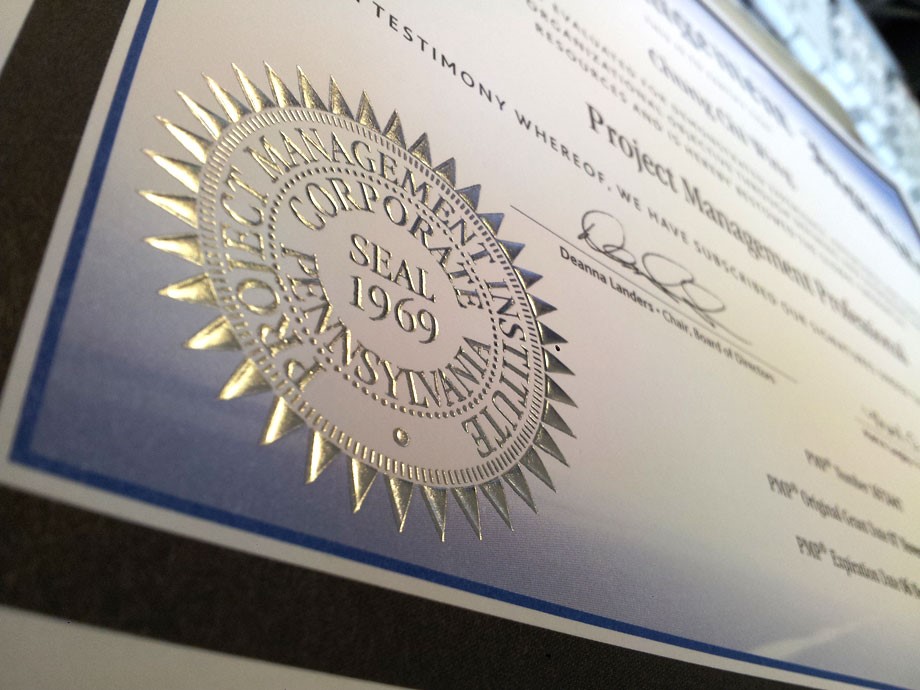 Conclusion:
To conclude I must apologize if I was too harsh with my over-zealous opinion of displaying your PMP title! The main idea is that I am simply trying to highlight what could be the reaction in its worst-case scenario. By no means do you have to keep quiet about attaining the certification because there are many other ways by which you can bring it to lime light. In fact, the most common ways to professionally highlight your skills and market yourself would be to actively highlight the PMP title on your resume as well as incorporate it into your business cards, email signatures as well as letter heads. In this way your initial agenda is the business you are conducting; whether it be meeting a professional for the first time & giving him your business card or sending a group email to your
PMI Project Management Professional (PMP) Syllabus
Check PMP Course New Outline as per the latest edition of PMBOK ®Guide
Download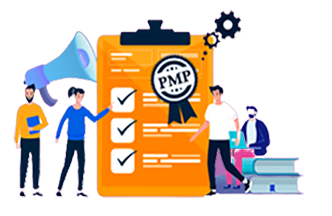 project team. The point of the communication is not to advertise your PMP but it is definitely noticed & acknowledged by the team and peers.  Always Remember- 'subtlety' is the watchword & whichever way you decide to portray yourself hearty CONGRATULATIONS on passing the PMP once again!